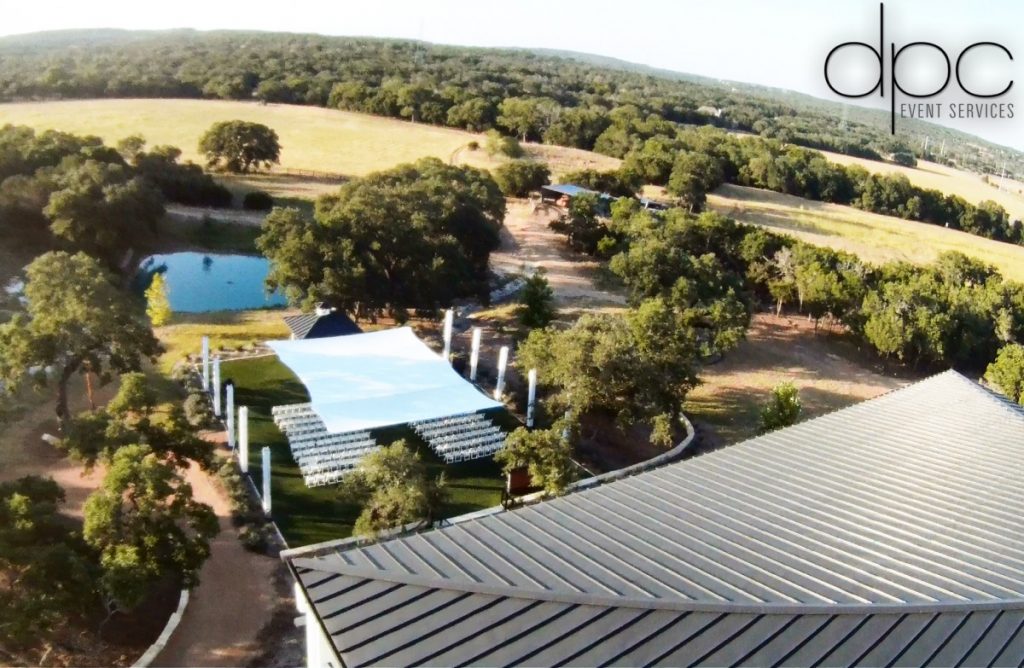 San Antonio Wedding Event Rentals – Aerial Videography/Photography
Aerial Videography/Photography
An Eye in the Sky
Instead of the traditional way, see your event from the air!
DPC Event Services trained specialists capture both photos and videos using a small quad copter drone. All the footage can be fully edited.
Let your imagination soar!
With DPC Event Services ...
custom designed packages, we can change the entire rooms color, brightness, and effect with our custom lighting packages!
All Our LED Lights ...
feature 7 super-bright 12-watt LEDs, each of which is capable of producing Red, Green, Blue, Amber, and White. The colors can be mixed in any combination to produce the exact shades you desire.
Want Your Lights ...
to change colors throughout the night? Beat to the music? Flash or Fade? A DMX package can be added to really get the party started.
Contact Us Today ...
about our most popular lighting package which includes one Pinspot, Uplighting, and a Custom Gobo!
Click images below to view full-size