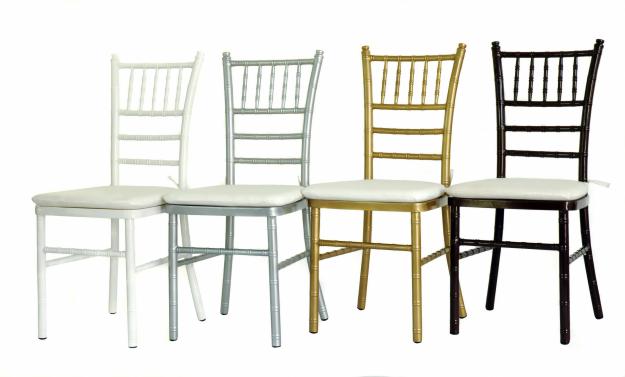 San Antonio Wedding Event Rentals – Chairs
Chiavari Chairs
Classic Elegance
Chiavari chairs are Italian designed and bring a certain high-end charm to any event. Most commonly used as a reception chair, these chairs can add style anywhere without taking focus away from the day.
Solid wood colors:
Gold, Silver, & Mahogany. Make comfortable easily with white, ivory, or black cushions.
Now offering White!
Whether you keep it simple ...
with just the chair itself, or dress it up with a sash or cover, Chiavari Chairs make a perfect addition to your event!
Chair colors:
Gold, Silver, White or Mahogany
Click images below to view full-size