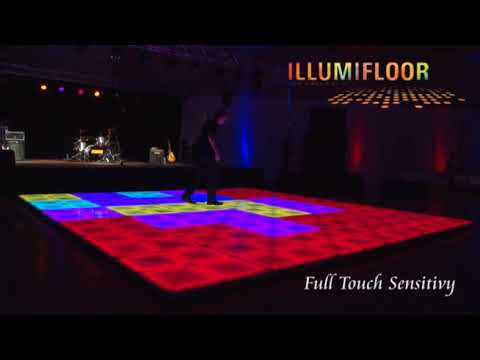 San Antonio Wedding Event Rentals – Dance Floors
LED Dance Floor
Keep Them Dancing All Night with our LED Dance Floor
Illumifloor offers the most advanced, most sophisticated LED dance floor in all of the Southwest. You will be amazed at the multitude of different designs, illuminations, and pure fun that Illumifloor delivers. Don't just dance, do it in style with Illumifloor.
The basic rule of thumb ...
to keep in mind when determining dance floor size is that usually about 50% of your guests will dance at any given time.
For pricing, ...
packages and complete details visit our website.
Click images below to view full-size