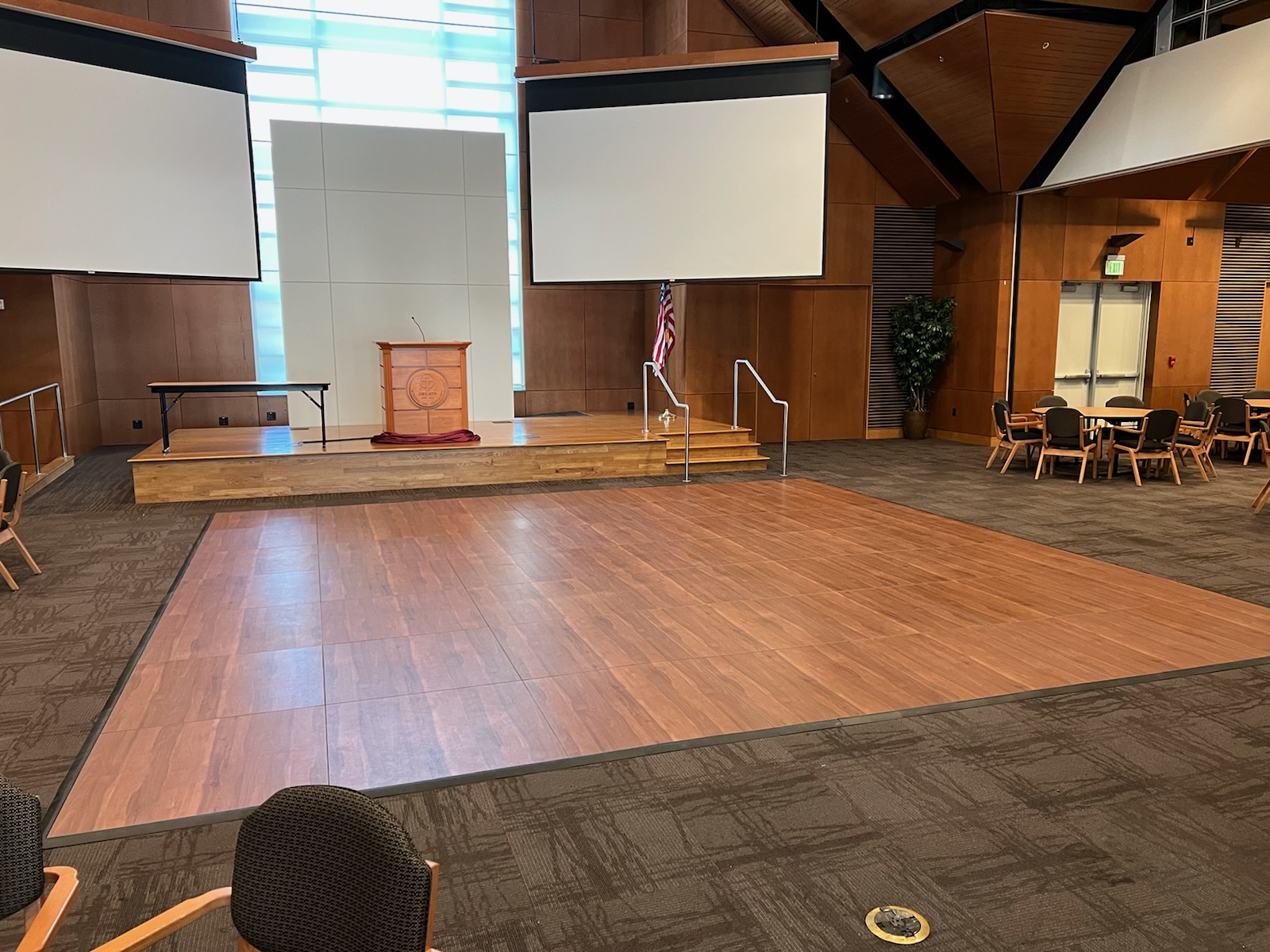 San Antonio Wedding Event Rentals – Dance Floors
Wooden Dance Floor
For All Occasions
An all around favorite. Easy to assemble and great for people to show their show-stopper moves!
Whether your location is indoors or outdoors, ...
this Wooden Dance Floor makes a great addition. They can be assembled in a short time and in many, many sizes for your event.
DPC Events suggests ...
if you have a Guest Count of 100, a 15'x15′ Dancefloor
DPC Events suggests if you have a Guest Count of 250, a 20'x20′ Dancefloor.
The basic rule of thumb ...
to keep in mind when determining dance floor size is that usually about 50% of your guests will dance at any given time. Also if your crowd likes to dance, you may need something bigger! Contact us for more details.
Click images below to view full-size