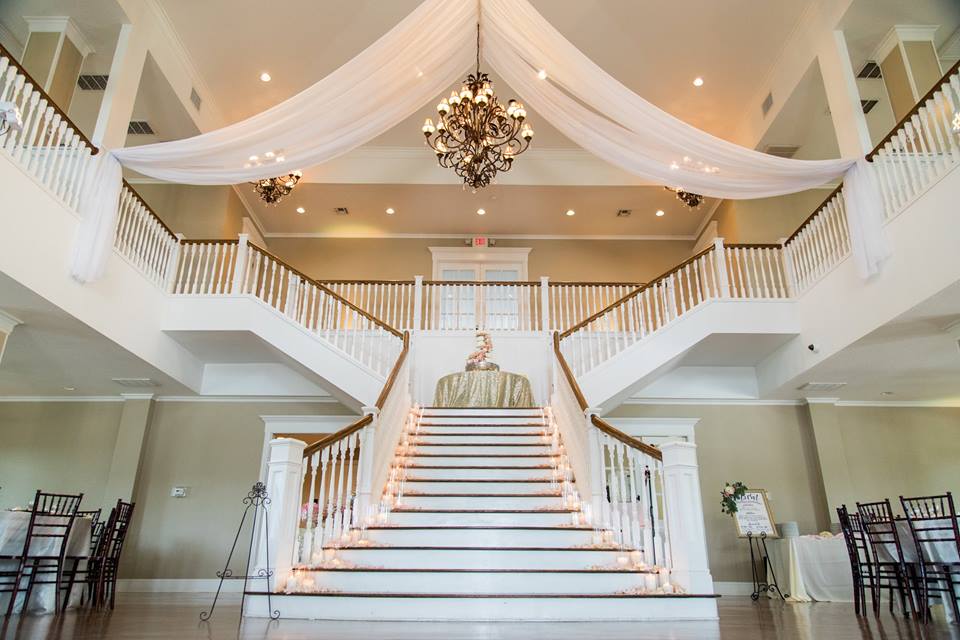 San Antonio Wedding Event Rentals – Draping
Draping
Ceiling & Hanging
DPC Event Services offers many different types of draping applications. This includes everything from full ceiling coverings to fanned out patterns above your guests to add a very clean and modern look.
We offer a variety of fabrics ...
to choose from including white shear drape, ivory shear drape, black banjo drape, and white banjo drape.
Transform any room or venue ...
with draping! Whether you're looking to add to an already beautiful ceiling or create a unique atmosphere with hanging draping, DPC Event Services can make your event especially for you.
Click images below to view full-size