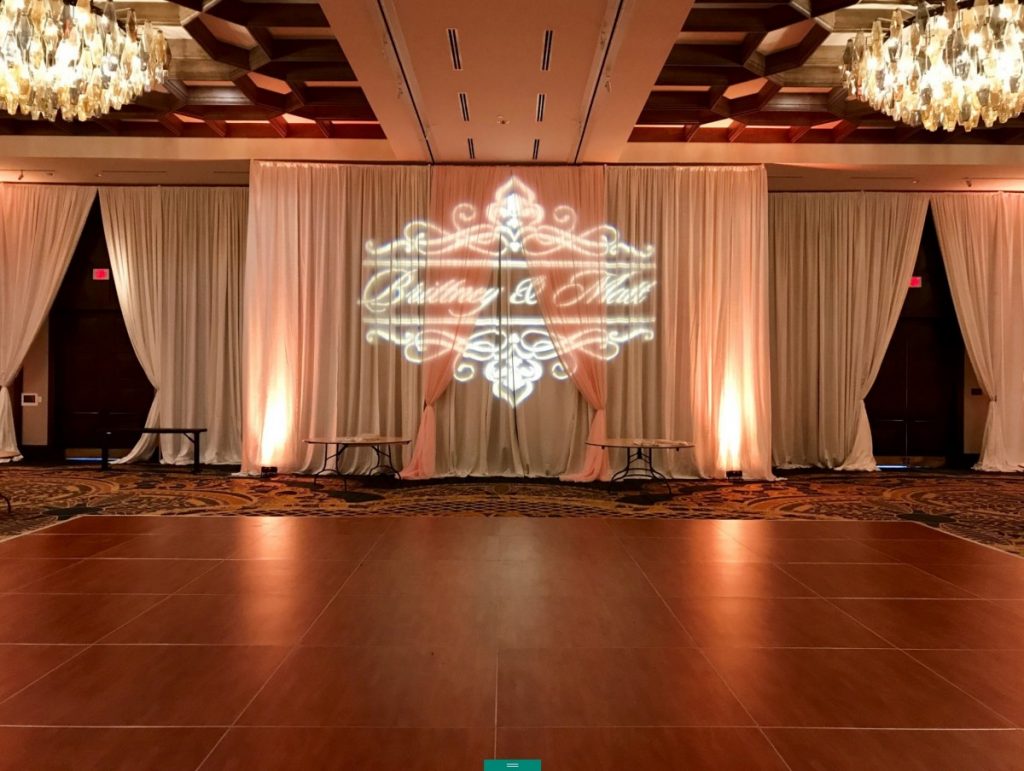 San Antonio Wedding Event Rentals – Draping
Wall Draping
Floor Mounted Draping
Draping can completely change the look and feel of a room! DPC Event Services offers a variety of draping options to satisfy your decor needs.
Floor mounted drape can ...
divide a room, hide an unappealing wall, or simply bring the whole room together. To add even more, uplight the drape to add a splash of color to your room.
DPC Event Services offer ...
a variety of fabrics to choose from including white sheer drape, ivory sheer drape, black banjo drape, and white banjo drape.
Click images below to view full-size