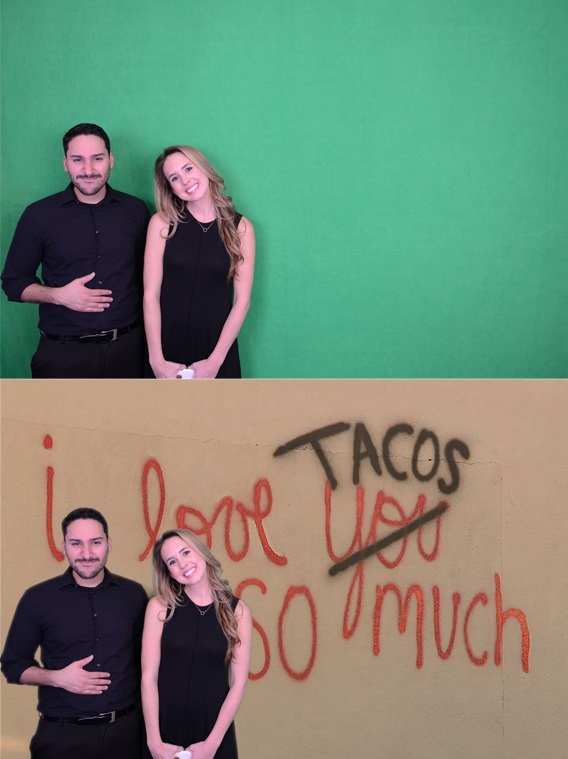 San Antonio Wedding Event Rentals – Green Screen Photography
Green Screen Background Photography
Be anywhere!
A real cool way to add flair and fun to any event. Using a Green Screen Background and chroma-key technology you  can have any background you choose- be anywhere you want.
Autumn day surrounded ...
by leaves? Done. Winter playground? Done. Pose in front of the Eiffel Tower, Monument Valley, the moon? Done, done, and done. You can appear to be as small as an ant or bigger than the Statue of Liberty. Or just pose in front of a weather map and show the highs and lows just like on TV.
Guests will have their ...
photo taken by our photographer and then our technician will use computer technology to change the green background to the new predetermined background. The picture is then printed out to give to the guest as an instant party favor. Easy!
Click images below to view full-size