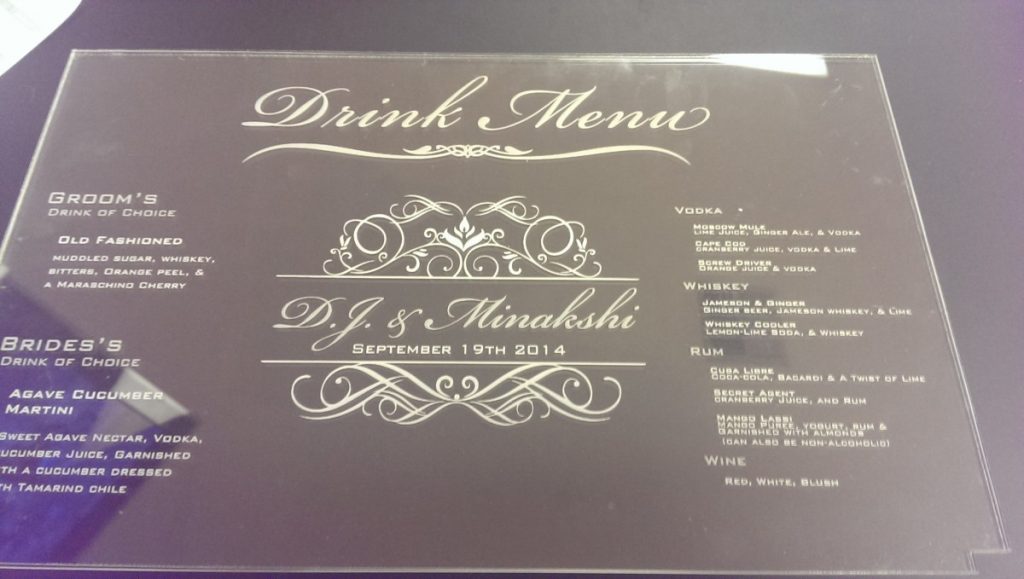 San Antonio Wedding Event Rentals – Laser Services
Etching & Engraving
Custom Design
For a unique touch, let DPC Event Services create an etching onto high quality glass (or other material) for that "oooh" moment.
Some examples include:
event invitations, menu options, party favors, directional signs, a photograph, logo, or practically any design. The possibilities are endless!
DPC Event Services can ...
handle most anything you see in mind for your spectacular event. Contact us for details!
Click images below to view full-size