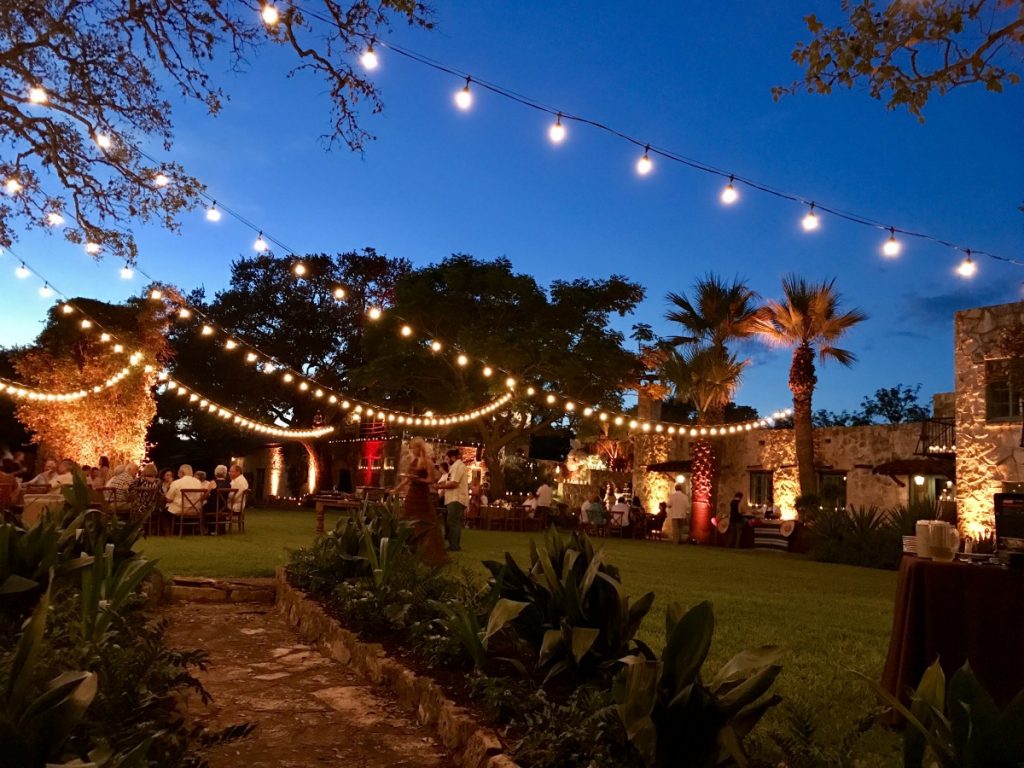 San Antonio Wedding Event Rentals – Lighting
String Lighting
Add Just a Bit of Magic!
Bistro String Lighting is one of the most popular and versatile type of lighting for events! Use as main banquet lighting or a curtain to perhaps decorate the walls. Have strands indoor or outdoor, anywhere! This types of lighting creates a very warm atmosphere to your event.
Copper String Lighting ...
is a great alternative to Bistro Lights with its small bulbs and thin copper wiring. It gives the illusion that twinkle is just floating in the air!
For Twinkle String Lights ...
DPC Event Services offers two different options. The traditional twinkle string lights with medium lights. Another option is the Twinkle Light Curtain. Great as a stage or sweetheart table backdrop, the possibilities are endless.
Looking for more modern lighting?
DPC Event Services offers Edison Bulb String Lighting.
Click images below to view full-size