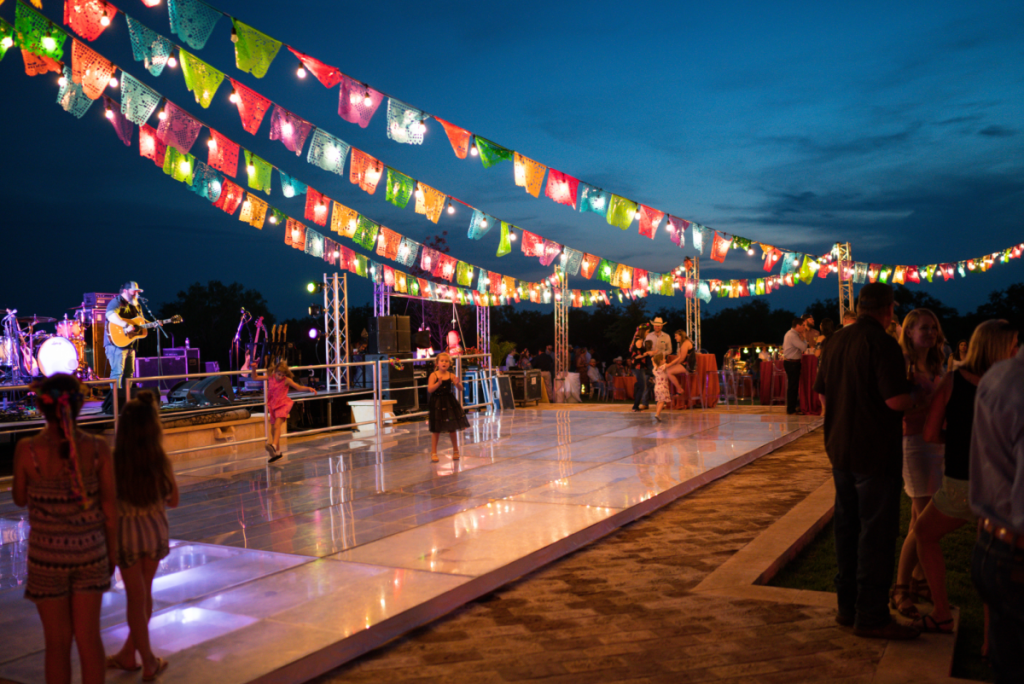 San Antonio Wedding Event Rentals – Lighting
Trussing Support
Elevate Your Lighting
Every stage set has different needs, however the one thing they all need is quality trussing for the variety of lights and audio equipment.
DPC Event Services have ...
people that are quality-minded and careful setup managers.
Trussing can be used to ...
create a custom look, as well as to create artificial anchors for other lighting and decor features.
With over 400 feet ...
of box truss in various lengths (2 ft, 3 ft, 4 ft, 5 ft, 6 ft, and 10 ft) which can be combined to make virtually any size structure.
DPC Event Services can ...
provide a wide variety of event creations. Just contact us today!
Click images below to view full-size