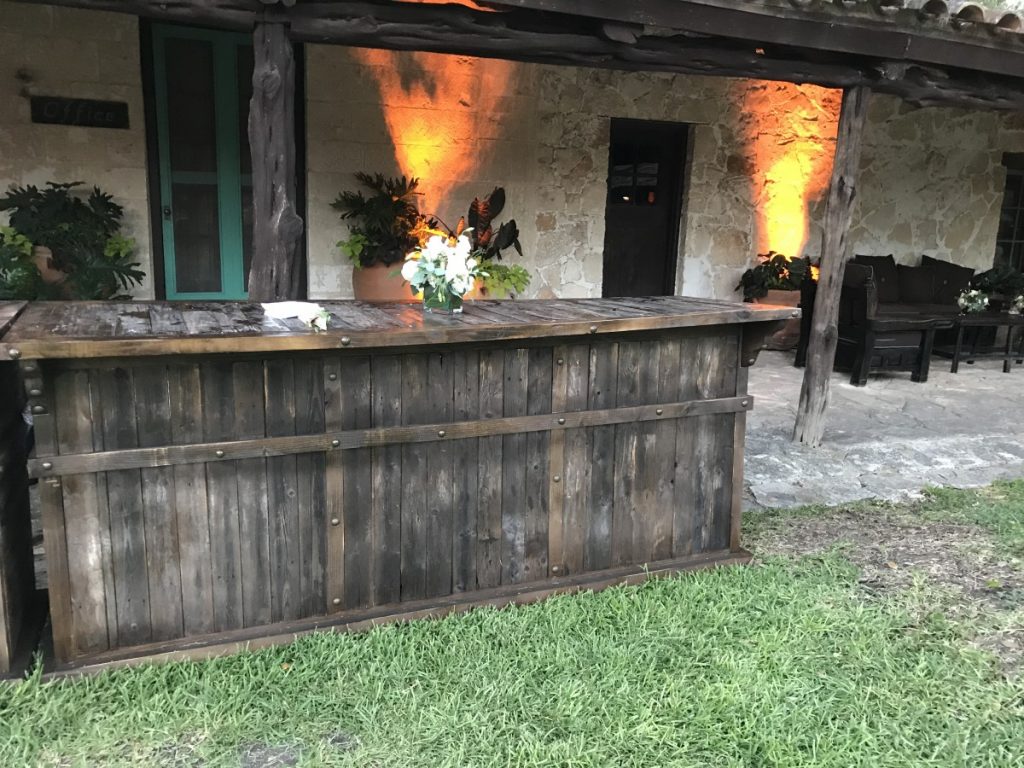 San Antonio Wedding Event Rentals – Lounge and Bar
Rustic Bars
Keep With Your Theme
If you're planning a rustic themed event, DPC Event Services offers many types of bars to match your concept.
Wine Barrel Bars are ...
so effortlessly rustic and can be functional in many forms. These Rustic Bars can be used for a traditional alcohol bar, a Cake Table, a Cigar Bar, and more!
The Wooden Picketed Bars ...
are hand-made to ensure a rustic feel, never machine made. Can be paired with a custom bar back to display drink specials or logo.
One of DPC Event Services' ...
newest additions, Reclaimed Wooden Bars. These 8ft long bars have a built-in bar back shelves to keep area clean behind the bar. Matches great with a rustic theme with its distressed wood and nail heads. Now offering Hedge Bar Facade!
Need even more storage? ...
Rustic Drink Troughs add a rustic feel to utility.
Click images below to view full-size