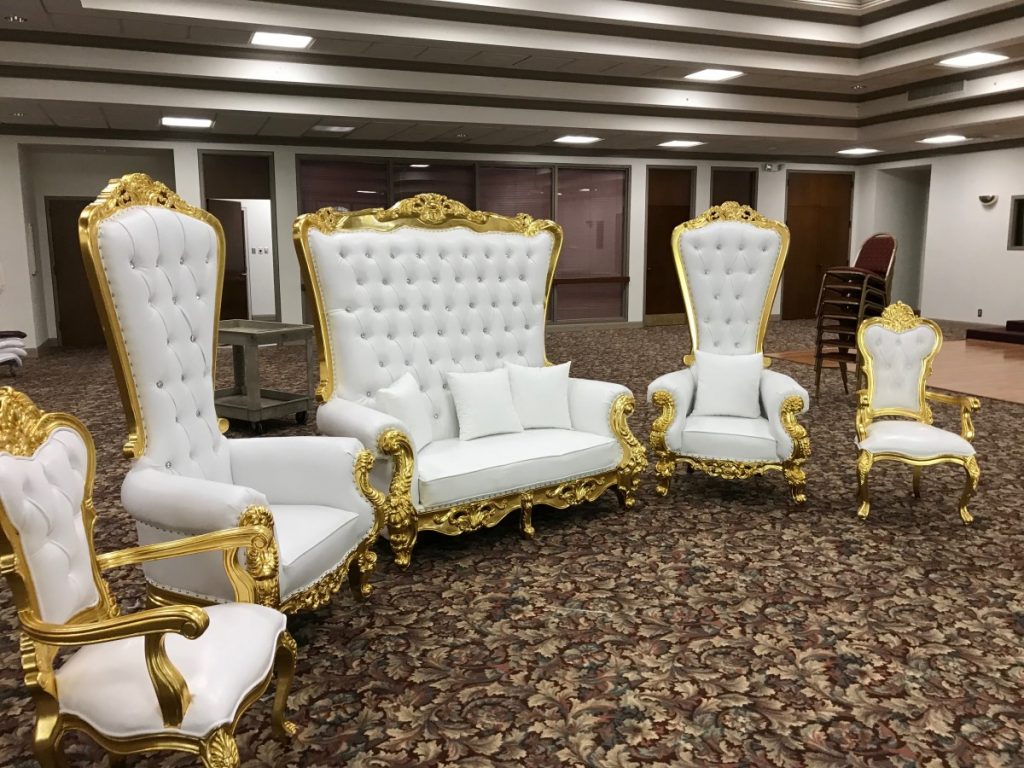 San Antonio Wedding Event Rentals – Lounge and Bar
Specialty Lounge Furniture
Be the main attraction
DPC Event Services offers many types of unique lounge pieces for your next event.
Specialty Lounge furniture Options include:
Throne Chairs (with Lion Heads on Arms): Red/Gold & White/Gold
King's Chairs (Standard Back): Red/Gold, White/Gold, & White/Silver
Royalty Chairs/Loveseat (High Back): White/Gold & White/Silver
Acrylic End Tables ...
offered in a Traditional or Modern option.
Also offering ...
Tufted Furniture in Gold, Red, & Brown
Glass & Gold ...
End Tables and Coffee Tables available.
Click images below to view full-size