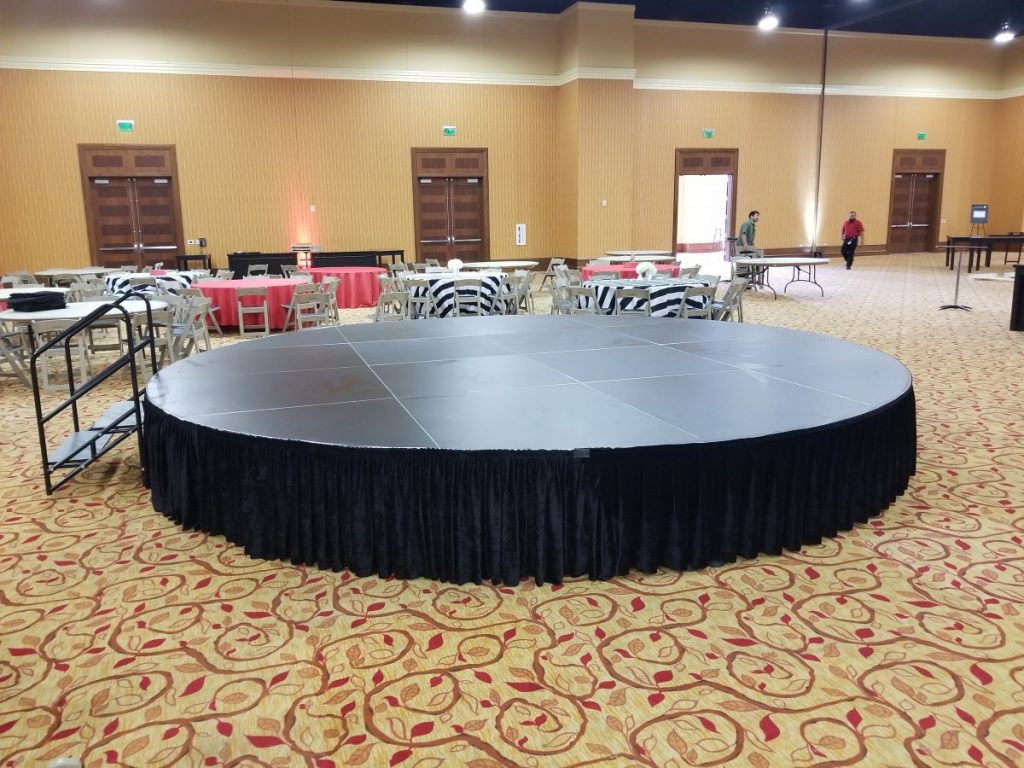 San Antonio Wedding Event Rentals – Stages
Round Staging
A Circle View
Make your stage 360 degrees with our round staging!
Even with a large guest count, ...
guests will always be able to see the main attraction with our 19ft in diameter stage.
Whether it be the bride and groom, ...
the band/DJ, or even the CEO, DPC Event Services can handle the staging at your next event!
Click images below to view full-size