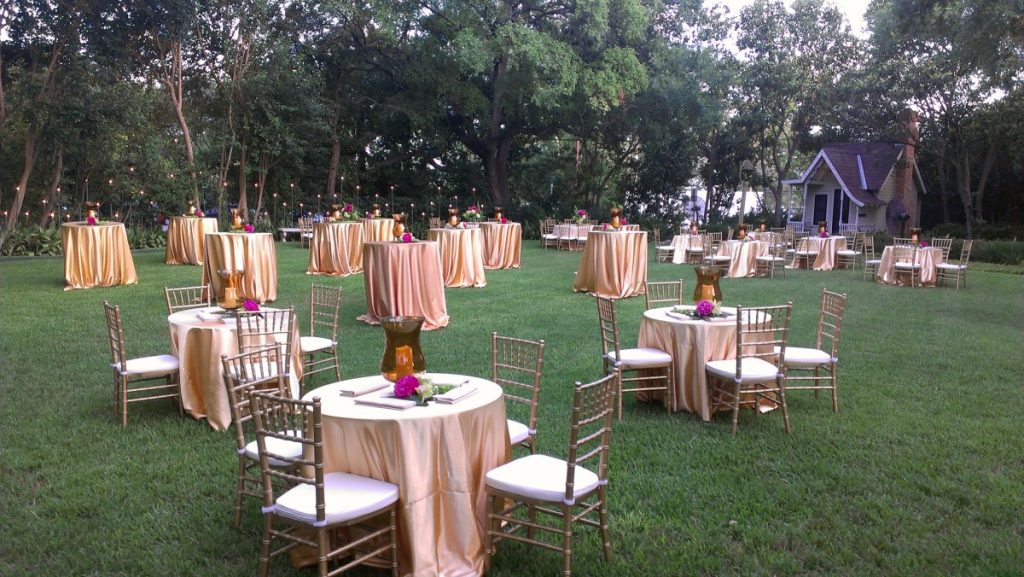 San Antonio Wedding Event Rentals – Tables
Bistro & Cocktail Tables
Cocktail Hour
Stand up and cheer to good tidings. Set your drink down. You are already standing to butterfly about or head to the dance floor and Part-ee!
DPC Event Services offers ...
two options for cocktail hour. For the traditional, tall table, we offer 30″ or 36″ round Cocktail Tables. The Cocktail tables are 42″ height and match barstool height. Visit our Barstools Page to find the perfect barstool.
For the shorter, ...
dining height tables, we offer 30″ or 36″ round Bistro Tables. The Bistro Tables are 30″ height and match normal dining chairs. Visit our Chairs Page to find the chair to match your table!
Also, now offering ...
Square Top Cocktail and Bistro Tables in 24″ 36, 48″ sizes!
Click images below to view full-size