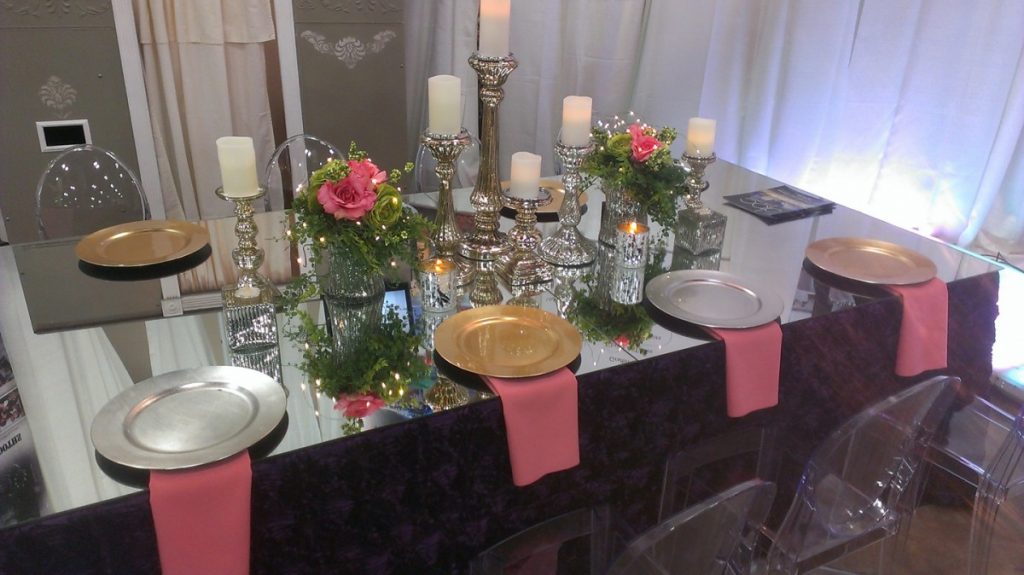 San Antonio Wedding Event Rentals – Tables
Custom Tables
Have Something Unique and Different in Mind?
With DPC Event Services' in-house fabrications, we can create just about any product according to your design. We offer a wide range of mirrored glass, custom clear glass, and glass topped decor for custom tables.
Our floating glass-top ...
tables lift the cake leaving a 6-inch area for your custom florals and decor. This added height can add even more design to a beautiful cake or make a plain cake seemed dressed up. Possibilities are endless!
Mirrored glass available ...
in 4-foot squares, 48-inch round, 60-inch round and 72-inch round. This unique and elegant Table Top Decor creates natural unity in the room from the mirror's reflection.
Click images below to view full-size