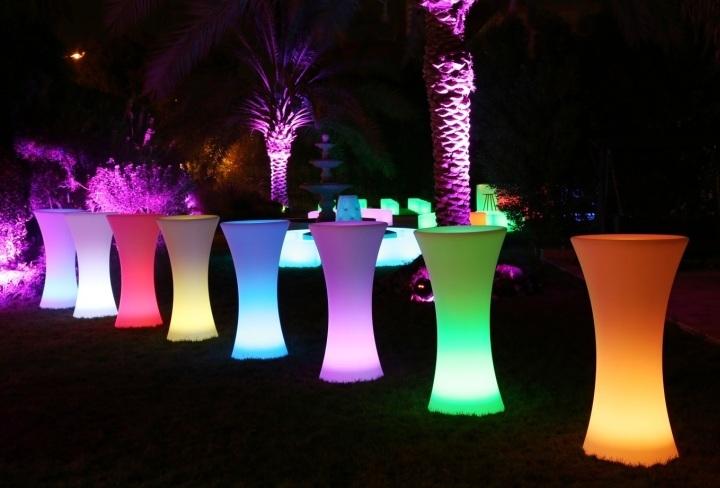 San Antonio Wedding Event Rentals – Tables
LED Tables (Illuminated)
Light up the Night!
Creating a unique feel to your event is easy with these BRIGHT LED Tables!
At Cocktail Table height, ...
these tables can be used with barstools or without. With virtually any color possible, these tables can match your theme and/or design.
Full color changing, ...
beat mode, and fade options included in all of DPC Event Services' LED furniture.
Another great feature ...
to these tables are the option to customize with a logo or design. Whether you have a company party or your wedding date in mind, these Cocktail Tables will make a great fit!
Click images below to view full-size