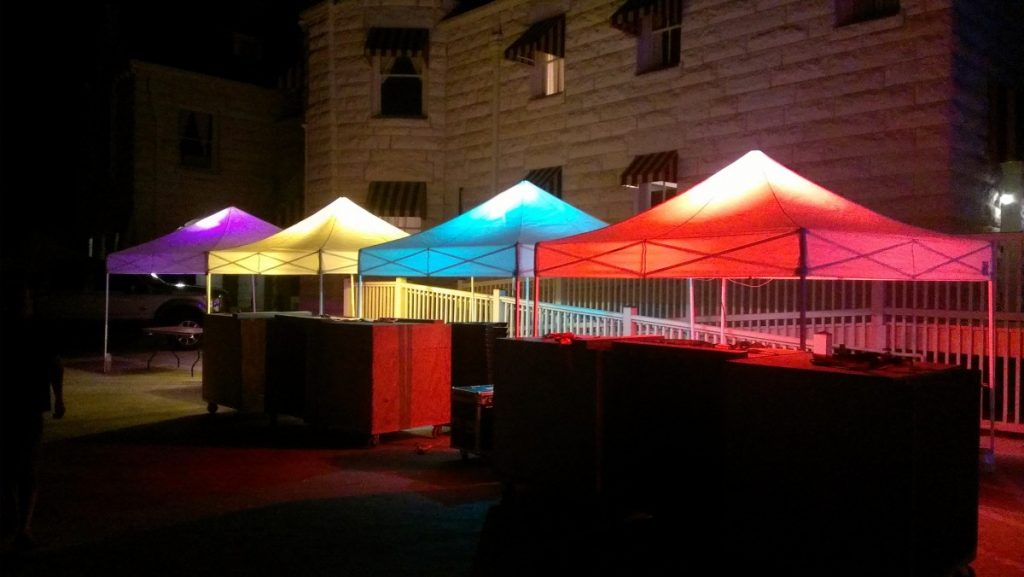 San Antonio Wedding Event Rentals – Tents and Canopies
Tent Rentals
Keep it Covered with our Tents
Unfortunately, even DPC Event Services cannot predict the weather, so we adapt!
Keep your event high and dry ...
with our assortment of tents. We offer frame and high peak pole tents, and 10′ pop-up over designs to suit any amount of people. You never know what Texas weather holds, so we prepare for any case to keep your event running smoothly.
These coverings are also ...
a great way to keep the hot Texas sun off of your guests.  Combine them with cooling options such as Port-A-Cools or even air conditioning units and you can have a comfortable environment virtually anywhere.
DPC Event Services carries ...
the following sizes: 10′ x 10′, 20′ x 30′, 40′ x 80′, and larger in 20′ increments
Click images below to view full-size