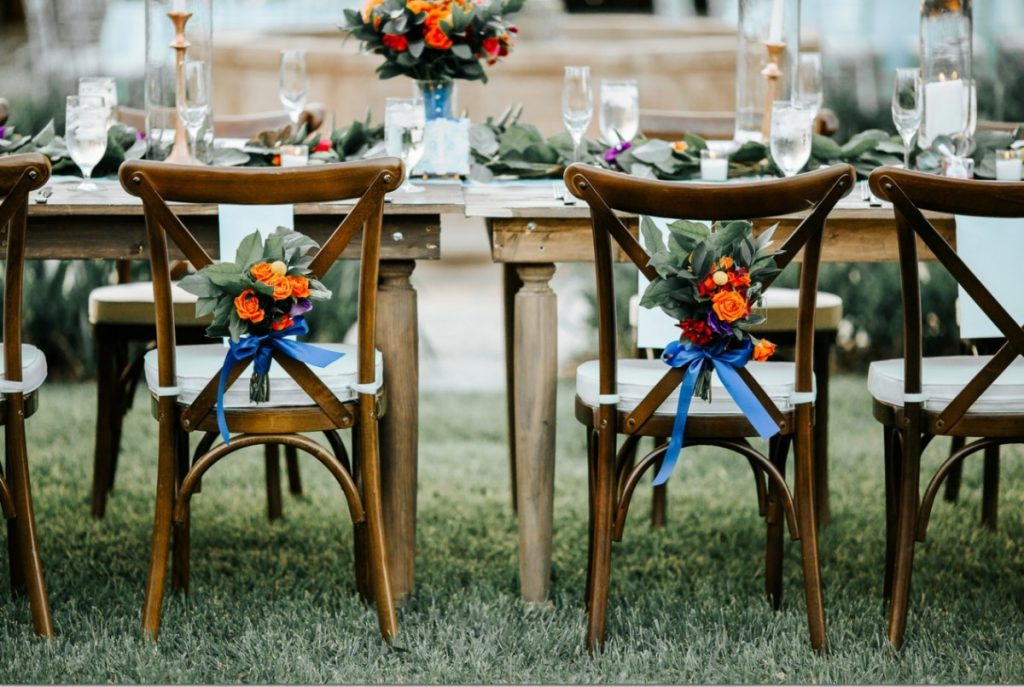 San Antonio Wedding Event Rentals – Chairs
Crossback Chairs
Seating for the Rustic Look
The Vineyard, Crossback Chair creates a unique look at your next event with the curved "X" backing and dark wood finish.
Even if you're not going ...
for a rustic theme, The Crossback Chairs look great indoor as a reception-style chair. Because of the mahogany finish, these chairs are functional in many different styles.
DPC Event Services also ...
offers Mahogany Crossback Barstools for Cocktail Hour or High-top Bars!
Click images below to view full-size